A seven-member expedition in August 2009 explored a section of around 20 km of the eastern part of the Dead Road - Salekhard – Igarka railway, specifically around the abandoned town of Ermakovo on the Yenisei. In tough terrain and conditions (almost impassable taiga, hordes of mosquitoes and midges), the expedition documented the state of embankments, tracks and railway machinery as well as three abandoned Gulag camps that almost nobody had visited since 1953.
The August 2009 exhibition was captured in director Šimon Špidla's documentary film "Into Oblivion". The whole film can be downloaded at the Doc Alliance web site.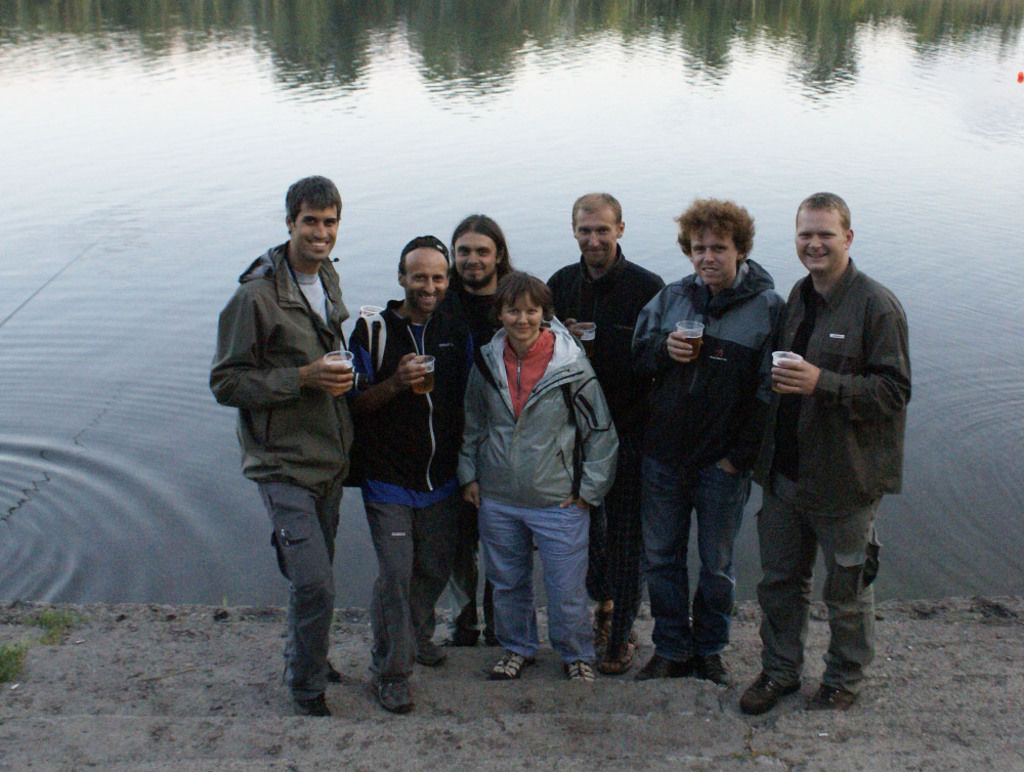 Expedition members, from left: Šimon Špidla, Jaroslav Minařík, Martin Medek, Marta Nováková, Martin Novák, Lukáš Hyksa, Štěpán Černoušek (head of the expedition).