The camp operated between the years 1940 and 1943. Polish Jews from the ghettos in Sosnowiec and Będzin were transported to this camp. They were involved in the construction of the future heating plant (digging, concrete placing).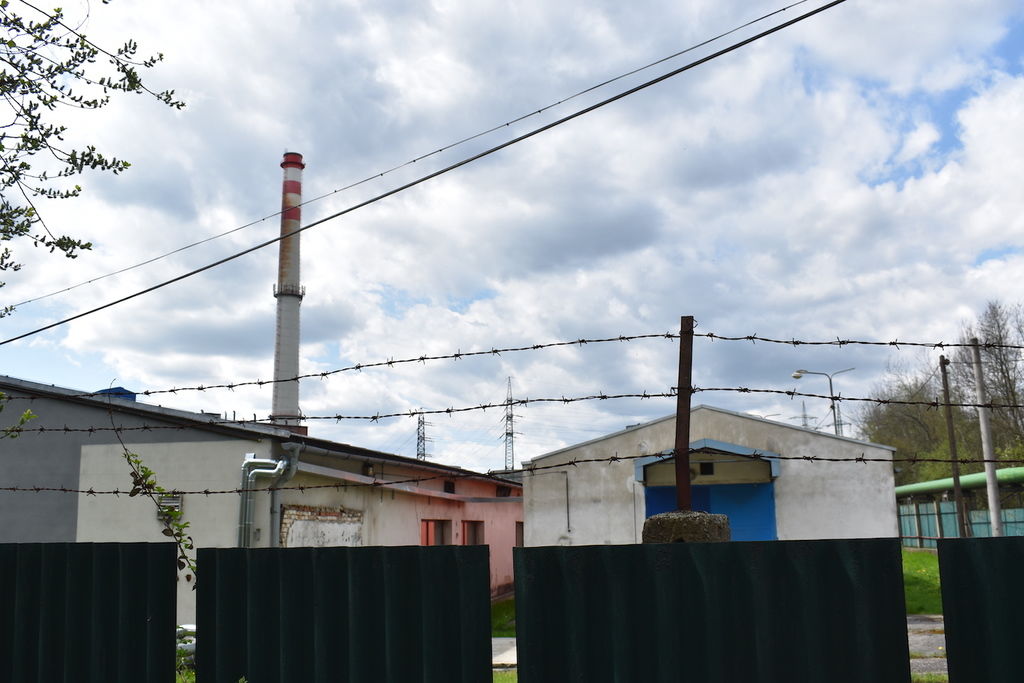 In 1943, the camp was liquidated and the prisoners were taken away, probably to be killed in Auschwitz, which is only 60 kilometres away. Around 500 people were interned in the camp in 8 wooden barracks, including the sick bay and the kitchen. The camp had a barbed-wire fence and was very close to the camp for Soviet POWs.
Panoramic photograph: the Jewish camp was located where a warehouse stands now behind the fence; the camp for Soviet POWs was where the green pipes are:
The site is still surrounded by barbed wire, but now it serves as a fence of a warehouse that belongs to the nearby heating plant. The original barracks are no longer there, but in their place are now differently oriented warehouses and a large parking lot. The only preserved thing is the original perimeter of the camp. The location of the existing storage site is exactly the same.
A small monument was erected near the heating plant in 2016 commemorating the existence of the camp.