In March and April we set off for the western part of the Dead Road. We first reached the city of Nadym, where we spent six days waiting for a snow transporter capable of following what is left of the railroad.
In just one day we covered the 350-kilometre stretch between Nadym and Salekhard, passing the remains of tracks and Gulag camps. Though we did not have time for a detailed exploration of individual labour camps or artefacts of the railroad, we did see a great deal of them. Marshes make that section inaccessible by car in summer.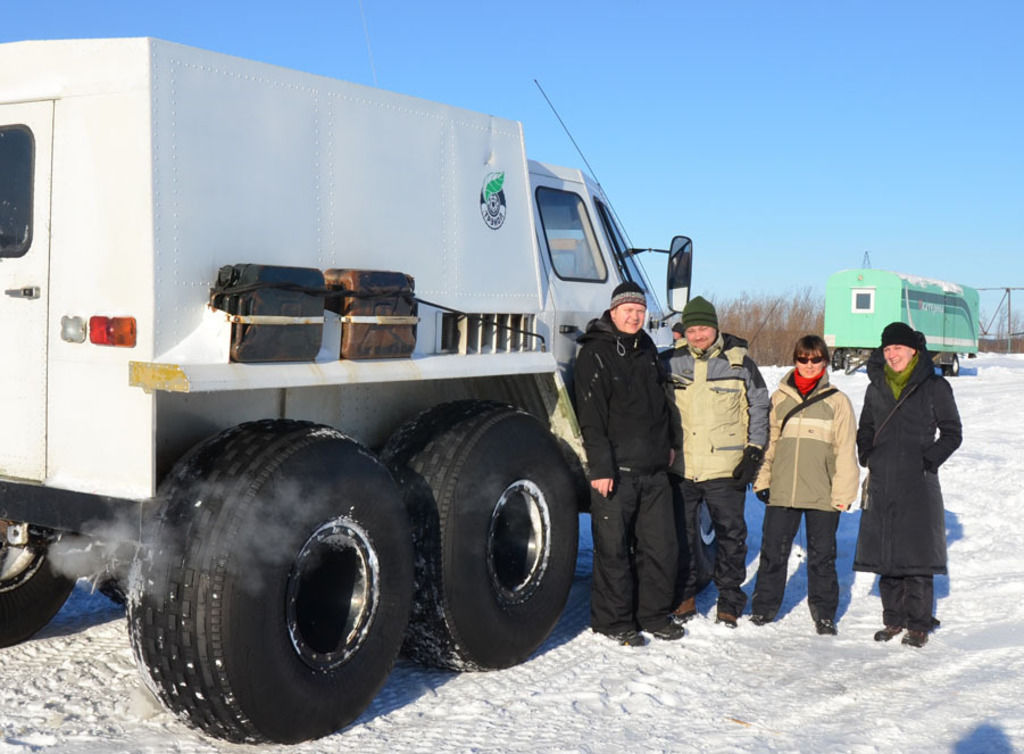 Expedition members. From left: Petra Černoušková (Murycová), Marta Nováková, Martin Škoda and Štěpán Černoušek.
Expedition diary (in Czech) is available here.